Contact Us
Email:

service@u4gm.com

Skype ID

For Game Currency:

coolyou8

For Account Currency:

coolyou999
FAQ
1. Why should I choose Destiny-store.com?

We have 8 years experience in MMO game support, you can enjoy the best service when you buy Destiny glimmer on our site, and we also ensure you the fast delivery within 15 minutes and the cheap price.

2. What kind of Destiny Product do you offer?

We Sell Destiny glimmer, items, the CD-Key and the Power Leveling. At the same, we offer you Destiny guide and related news. If you have any question about Destiny Online, you can contact us at any time.

3. What more can I enjoy if I register a member?

If you register as a member on our site, you will enjoy the VIP discount in our store, and you will be kept updated once we have any member activity and promotion. Also, you personal information will be totally secured by our system.

4. What kind of payment methods you support?

At present we accept Paypal, credit cards, debit cards, gift cards and Western Union. If you have other request for payment methods, you can contact us and we will try our best to satisfy you.

5. Can I enjoy a fast Destiny Gold delivery after payment?

The answer is yes as long as you offer us a correct order information, we have a safe system to ensure the fast delivery to you once you finish your payment here. Usually, you can get your gold and items as required within 10 minutes, and if you can't receive it in time, try to contact our live chat service, they will help you in time.
POE: The Bestiary Lets Players Capture Creatures To Make Items
The release of the Bestiary League on Xbox One is scheduled for next week. Capturing and fighting the four new spirit animal bosses result in Path of Exile's first ever gear sets. The update will let those looking for a challenging fight both The Elder and The Shaper at the same time. When the update goes live, you get to capture monsters that qualify as beasts. For more information, follow official website, continue enjoying Path of Exile, reference from here.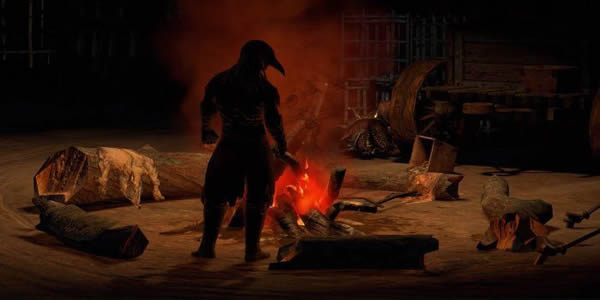 The Bestiary update lets players capture & fight creatures to make items. An overhaul of the Ascendancy system, & Fated Unique items will be added to the game. The update introduces the unprecedented Bestiary Challenge League, which allows you to hunt and capture the almost three hundred beasts of the game and then defeat them to craft powerful items. The Bestiary League introduces hunter-gatherer Einhar Frey who will teach players how to catch and sacrifice beasts to make powerful items.
We remind you that the update of Path Of Exile Bestiary is currently available for the PC version of the title, the arrival of this update for the Xbox One version of the free-to-play Grinding Gear Games is scheduled for next week. GGG announces the launch, for the PC version of Path Of Exile, of the expected update Bestiary, which in addition to bringing the title to version 3.2.0 will add a lot of new content to the already generous game proposal of the title of Grinding Gear.
Welcome to U4GM, we are a professional website that supports player-to-player trading for popular games such as Path Of Exile, Albion Online, MU Legend, The Elder Scrolls Online And more. Now, on ours website, there are the latest news and guides, tips, videos, and images. On top of that, gamers will have chance to buy exalted orbs at the cheapest price. We will stand by you forever, believe us, we will never let you down.